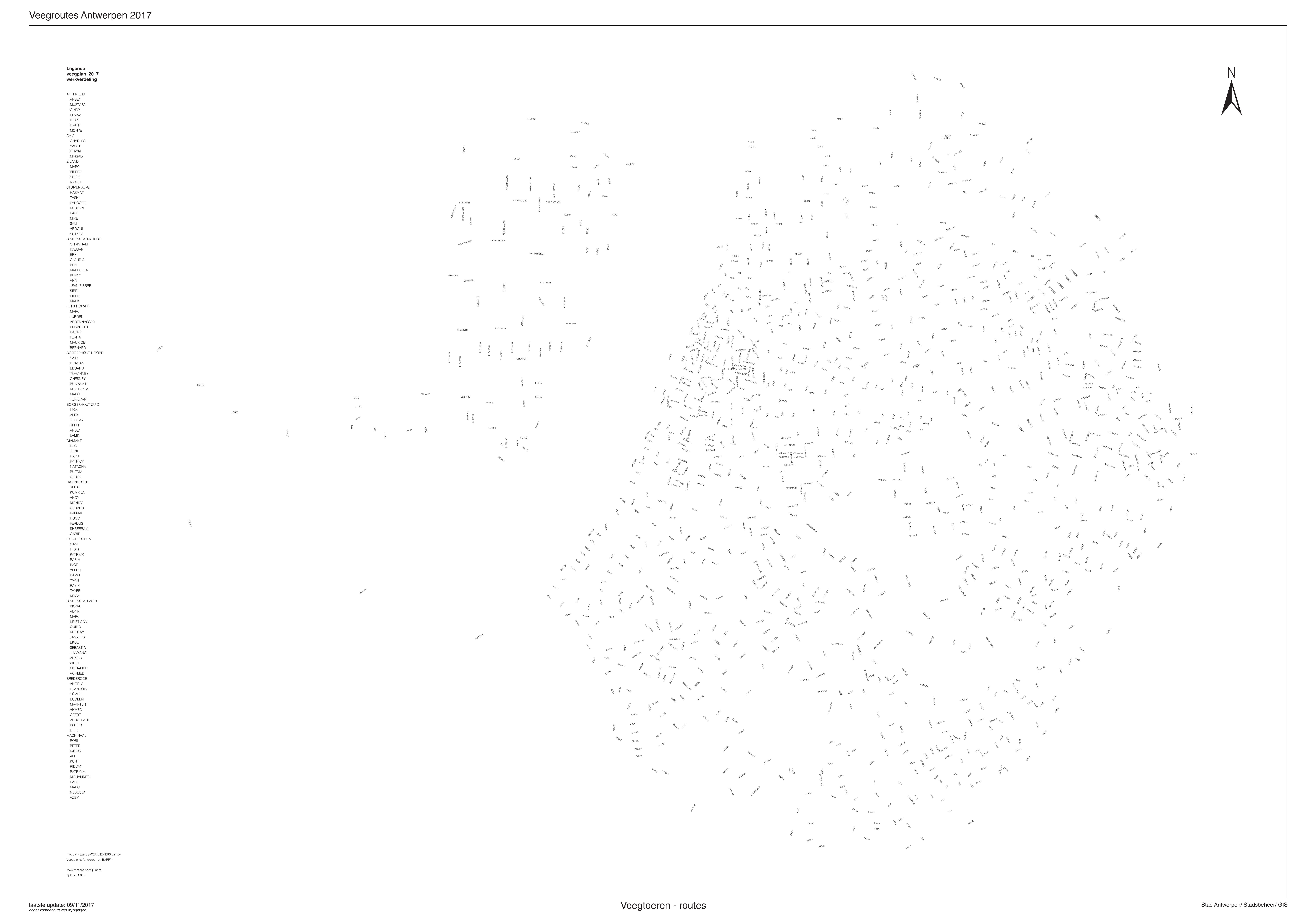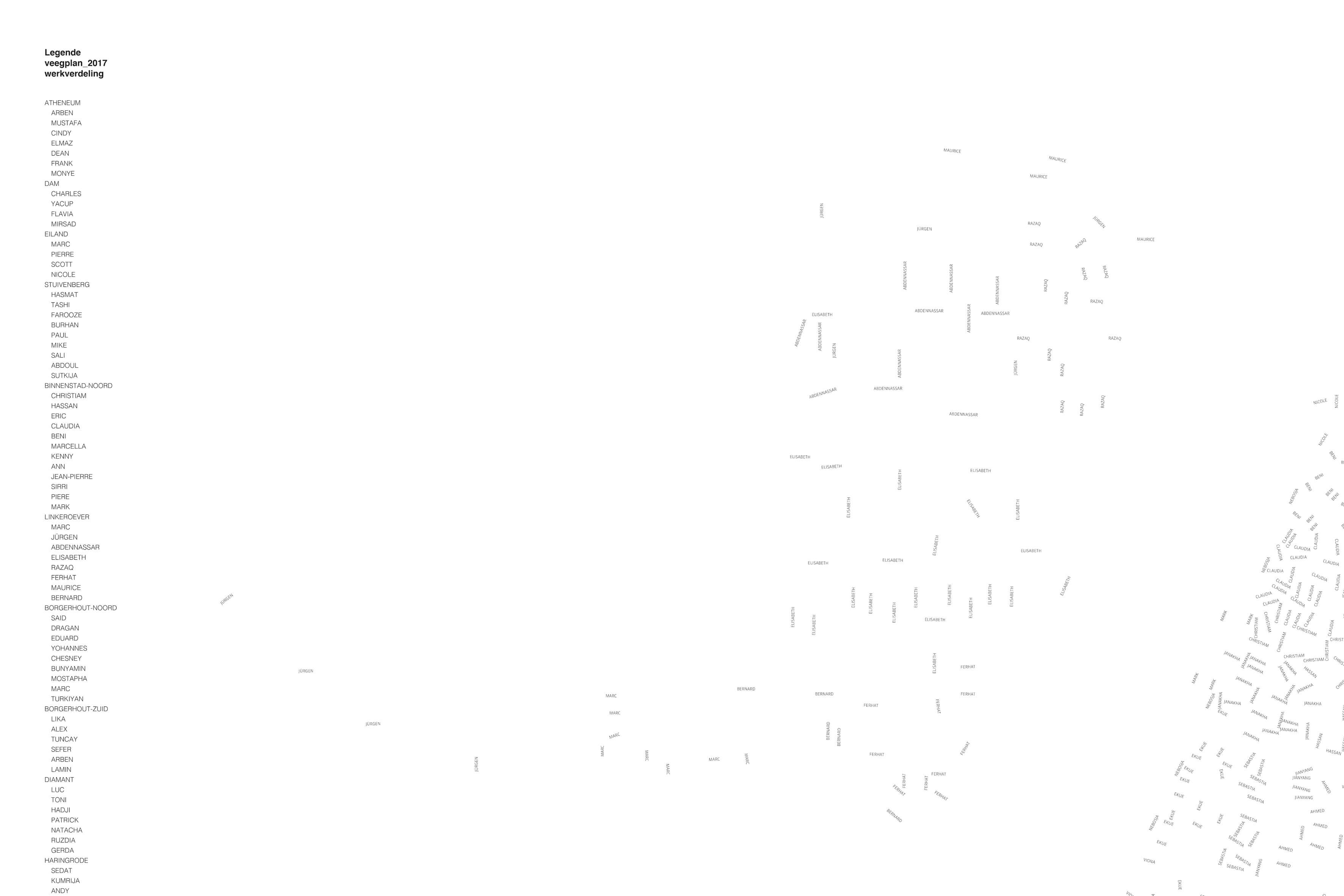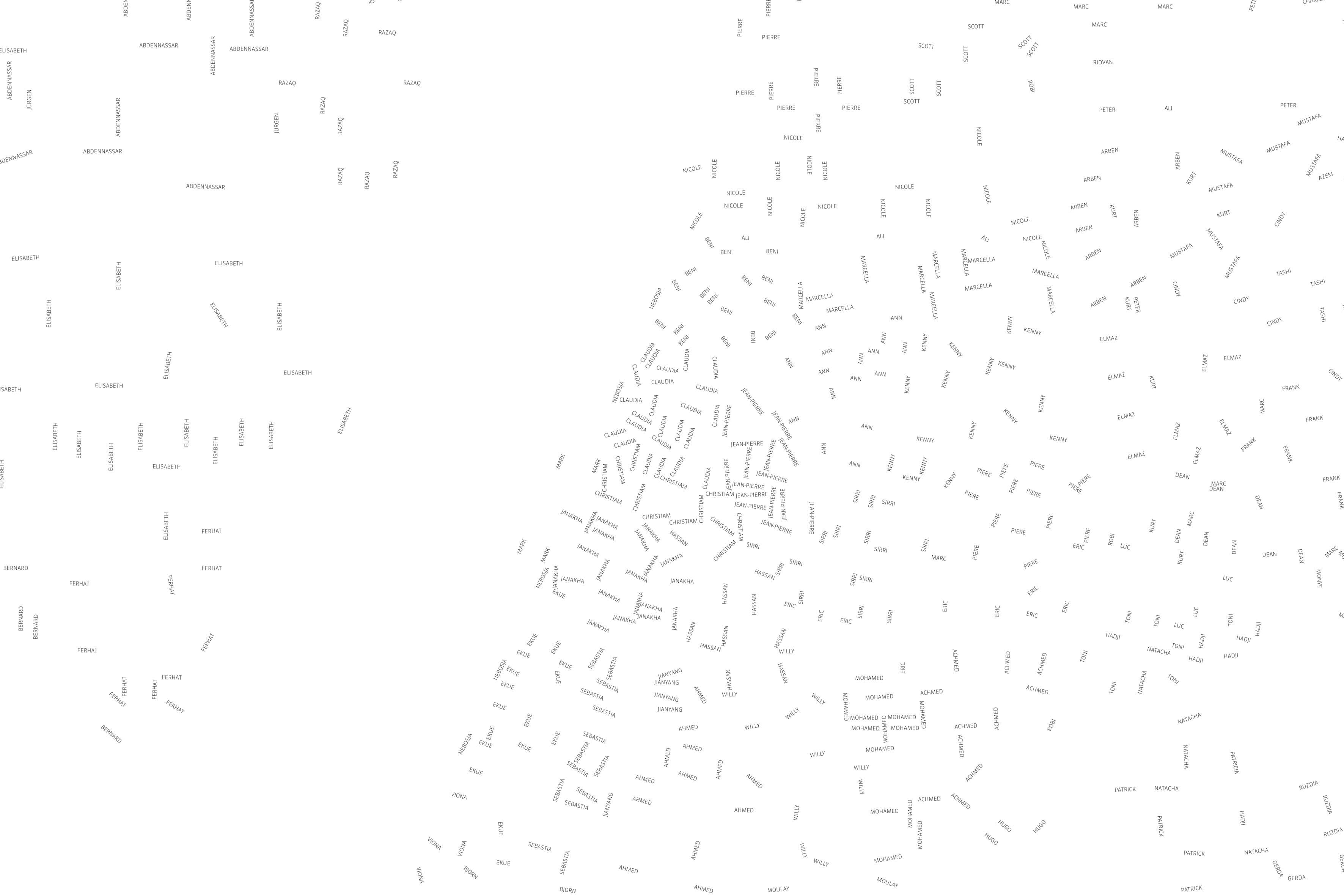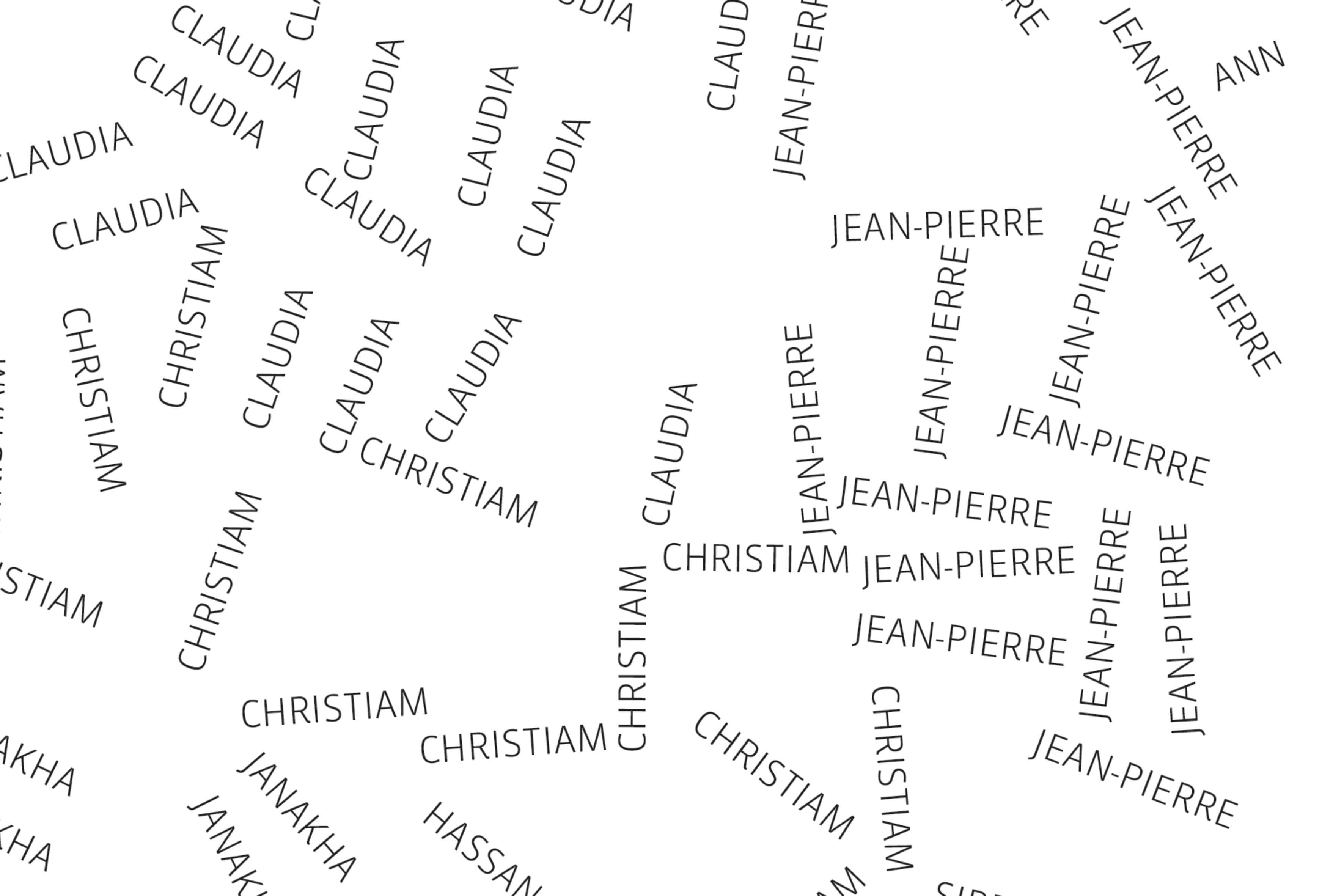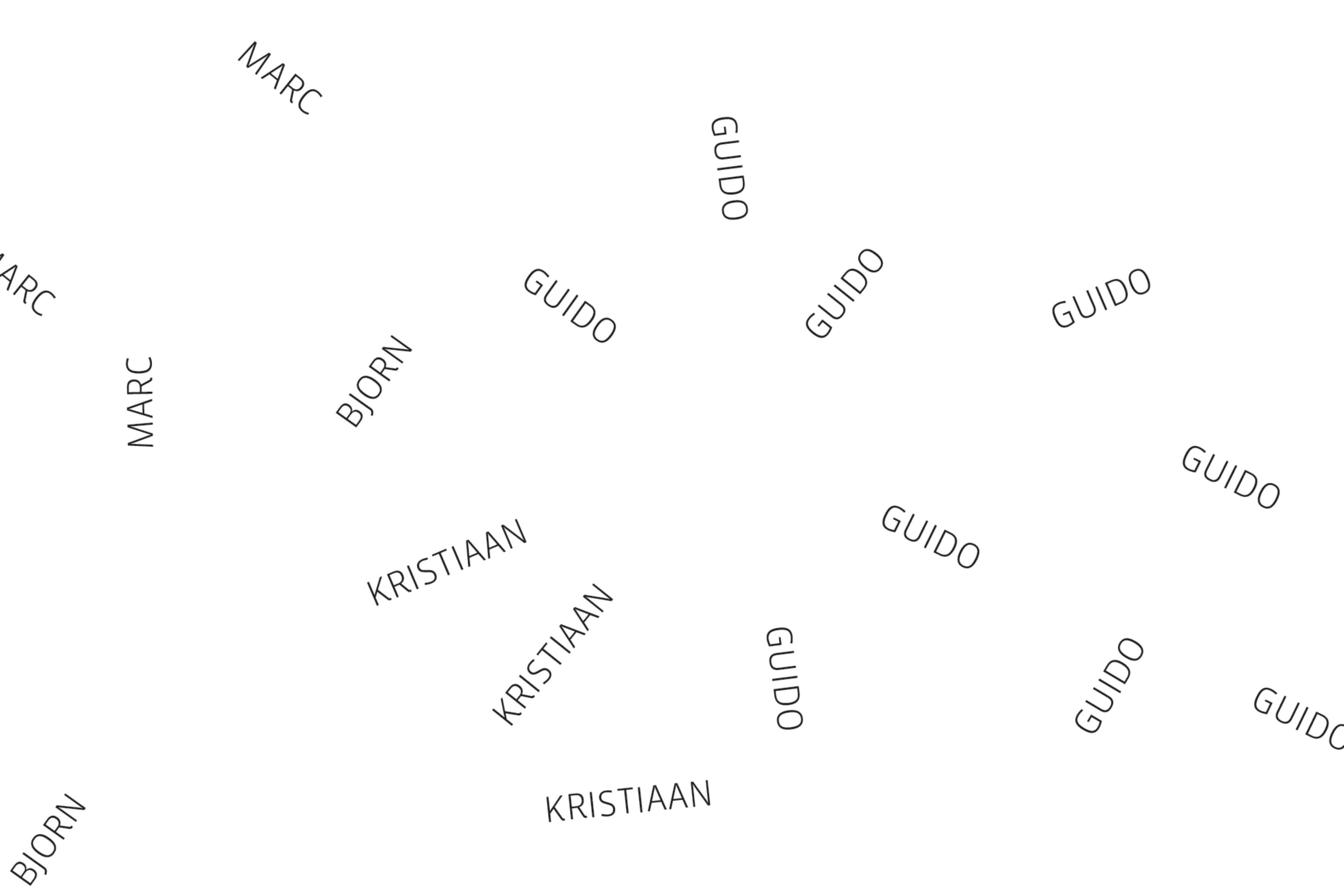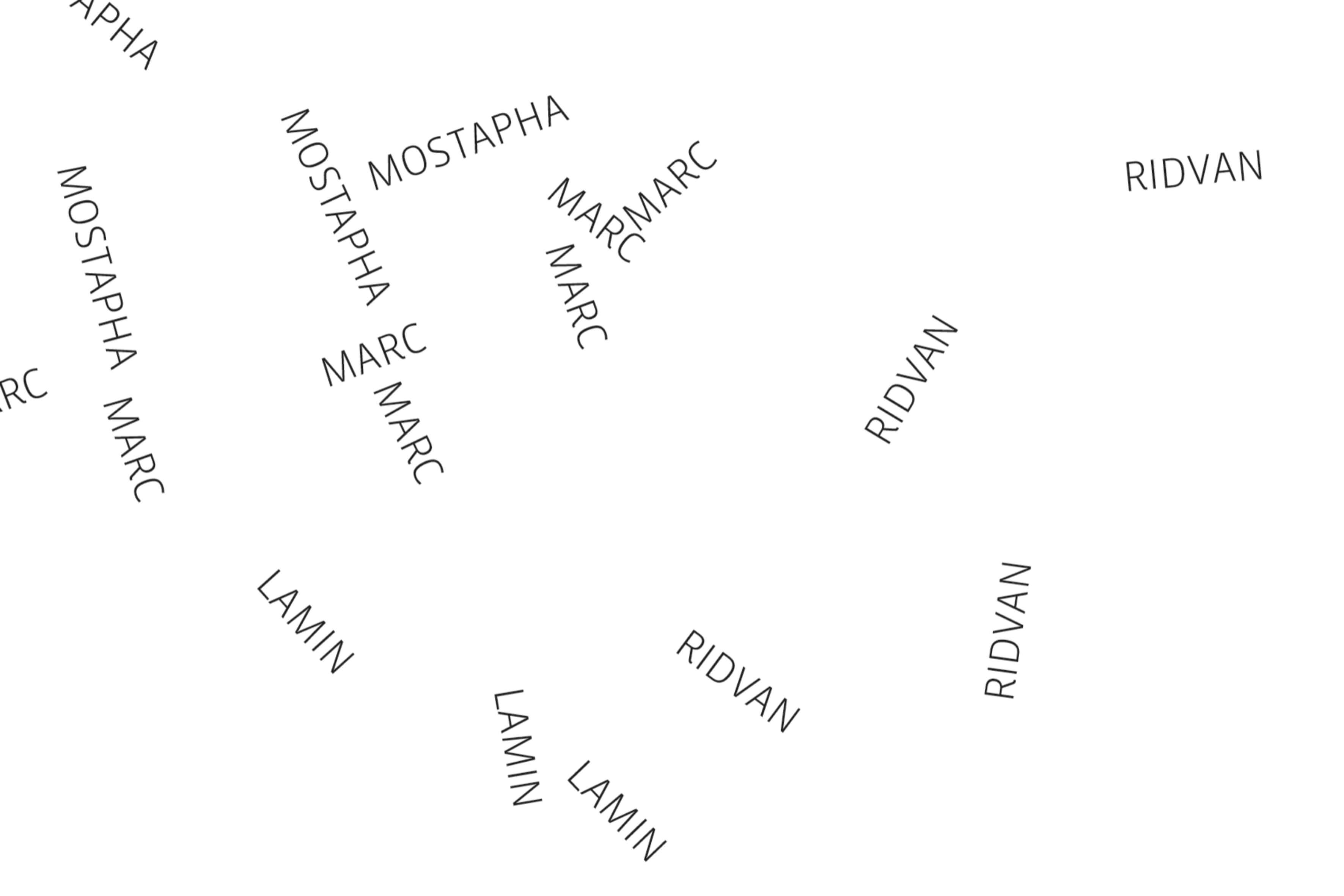 This city map of Antwerp (Belgium) is based on the labour of the Antwerp sweeping services. After meeting all street sweepers who work for the city, we decided to make a new map: all street names have been replaced by the first names of those who clean these streets daily.
If you order a city map, you will receive a printed version (according to the latest available update).
You can also download (an older version of) the map for free.
Legend:
Atheneum, Dam, Eiland, Stuivenberg, Binnenstad-Noord, Linkeroever, Borgerhout-Noord, Borgerhout-Zuid, Diamant, Haringrode, Oud-Berchem, Binnenstad-Zuid, Brederode